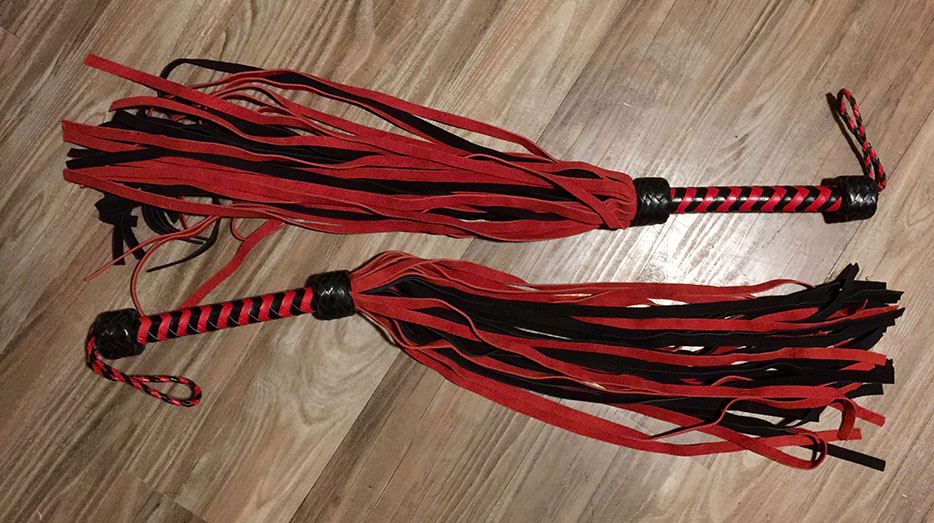 Item #PL-01A - The Red Menace II.
I asked Steve about the Red Menace
items that are on sale
until the end of 2015, and he says that, compared to the standard "
Mister Thuddy
" flogger that I'm always raving about, "It's probably about the same length, but a bit lighter. They are around 10-12 ounces each, total weight. The tails are suede."
This means that they would be a very good choice to buy, two at one time, for the purpose of Florentine Flogging. Until December 31, they cost THIRTY BUCKS FOR TWO OF THEM!
---
UPDATE:
I bought a pair, they arrived today, and I could not be more pleased. Perfect weight, size and balance for Florentine flogging. I plan to use them a LOT. I have seen floggers of equivalent quality and features for as much as $180 (EACH!) elsewhere.
Here is the page for learning Florentine flogging
(if you don't live in San Diego, in which case you WANT to take Travis' class!)